Troposair makes some of the best rated ceiling fans available to consumers, featuring a wide range of energy-efficient, economical, and attractively-designed fans to suit a variety of spaces. In this article, we'll dive into our best-selling Troposair models that are sure to blow you away.
Captiva Indoor Ceiling Fan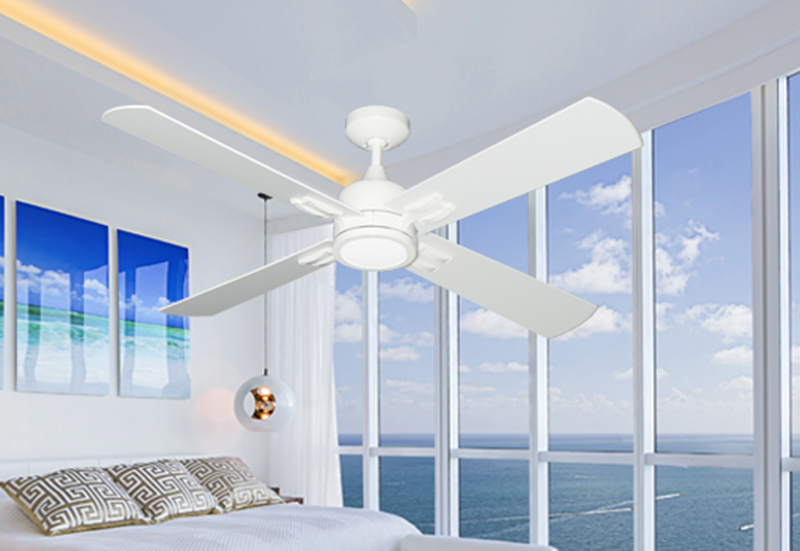 The Captiva model is a classic indoor ceiling fan featuring a timeless, clean design. Available in satin steel, pure white, or oil-rubbed bronze, this four-blade indoor model will blend seamlessly into any décor. This eco-conscious model features an energy efficient motor and an integrated 15W LED light to illuminate your space. The 52" span makes it ideal for bedrooms and living rooms up to 12 x 12 feet. Its slim profile and fully dimmable lights make it a versatile, economical option to blend in with your home's unique aesthetic.
Titan II Industrial Ceiling Fan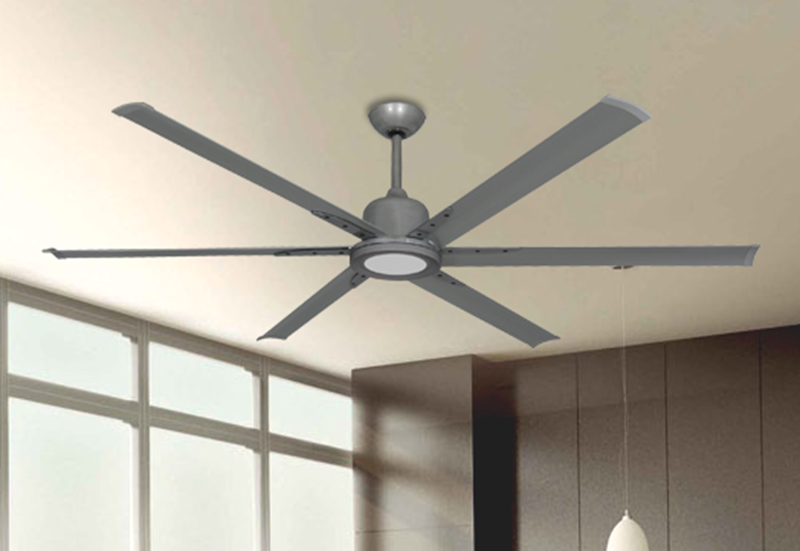 The Titan II is one of our best rated ceiling fans for a reason. This highly customizable design is rated for both indoor and outdoor use and available in three finishes (pure white, oil rubbed bronze, or brushed nickel) and blade lengths of 66", 72", and 84". A 6-speed remote control is included with all Titan II ceiling fans.  An optional 18W LED light fixture is also available. The six extruded aluminum blades are uniquely shaped and finished to match the motor, contributing to the industrial-modern look of this fan and giving the Titan II powerful airflow. The long blade span makes this Troposair fan ideal for commercial spaces, large patios, or homes with high ceilings and a modern design. 
Mustang Oscillating Ceiling Fan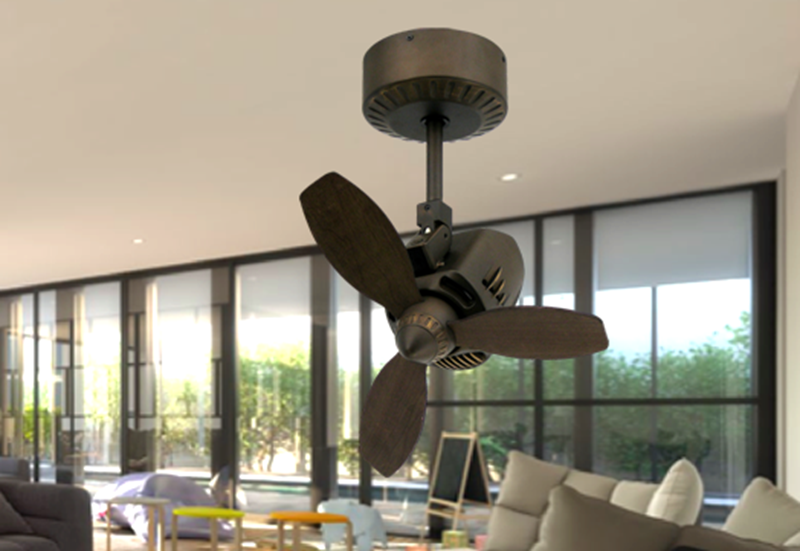 The Troposair Mustang is a highly unique model that combines all the benefits of a classic ceiling fan with an oscillating fan. Inspired by WWII P51 Mustang fighter planes and combining the very best of mid-century modern and contemporary design, this stunning three-blade fan is sure to be a conversation starter! With an oscillation pattern of 110 degrees, it's perfect for small spaces and perimeter mounting situations to promote air flow without taking up valuable floor or tabletop space like more traditional oscillating fans. Available in three finishes as well as a dual-motor version with a central bowl light, every space in your home can stay cool while looking cool.
St. Augustine Indoor/Outdoor Ceiling Fan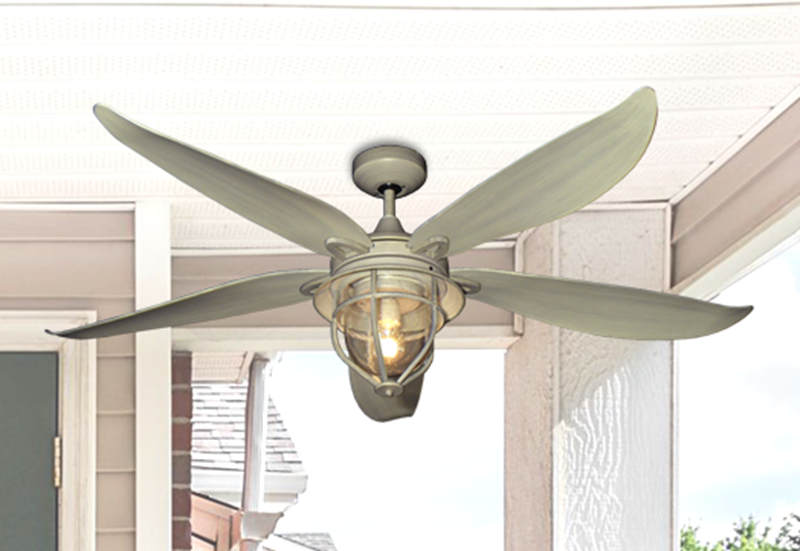 The St. Augustine 59" fan offers an organic design with five tropically-inspired contoured blades accenting the center nautical lantern dome light. The driftwood, galvanized-look, and oil-rubbed bronze finishes appeal to both contemporary and vintage aesthetics in a sleek, understated way. This model features a fully dimmable light kit and energy-efficient motor rated for indoor and outdoor-damp locations, making it the perfect fan for spending warm summer evenings with loved ones on the porch or patio.
Vogue Ceiling Fan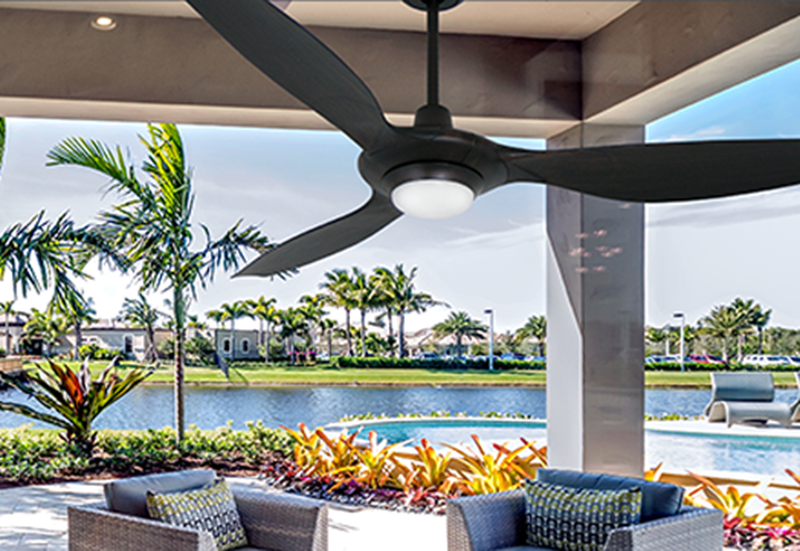 Available in white, brushed nickel, or oil-rubbed bronze, the Vogue ceiling fan offers a contemporary look to any space. Designed to appear fluid and almost seamless, this three-blade model offers a 60" blade span in a minimalist package. One of the most energy efficient Troposair models, the fluid, aerodynamic design can powerfully cool large rooms and outdoor living spaces. Like many Troposair ceiling fan models, the Vogue comes with a remote control and is available with or without an energy-efficient LED light kit.
Interested in learning more about Troposair ceiling fans and determining which one might be right for your home or business? Reach out to the experts at Dan's Fan City to make choosing the perfect fan a breeze.